Your Pet is Our Priority
At Carolina Veterinary Specialists in Greensboro, we provide high-quality veterinary care, because your pet deserves the best.
We're Your Specialty & Emergency Animal Hospital in Greensboro, NC
You can trust the compassionate, experienced team at Carolina Veterinary Specialists in Greensboro to care for your pet.
Our board-certified veterinary specialists provide speciality services by referral during weekday hours. Our emergency veterinarians are ready 24 hours a day, 7 days a week to care for your pet during an emergency when your primary care veterinarian is unavailable.
"We had to take our 9-week old pup in after hours for an emergency. Could not have asked for a better experience. The staff was awesome and talked us through each step with updates! I was nervous about the cost as well but it was very reasonable!"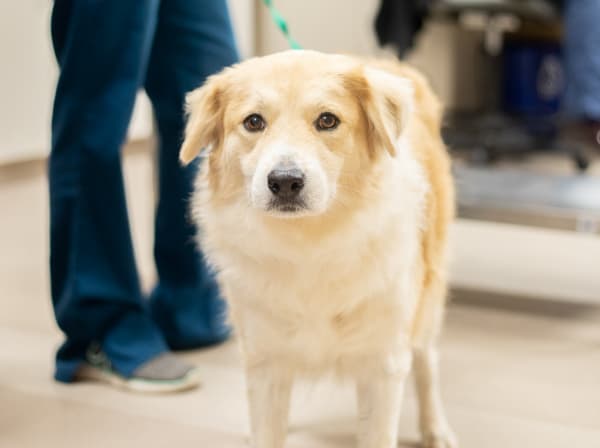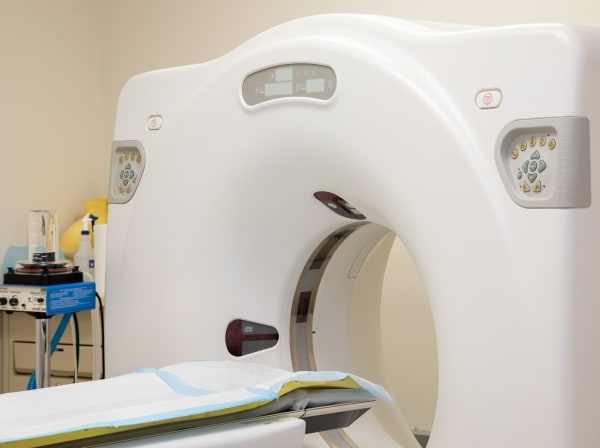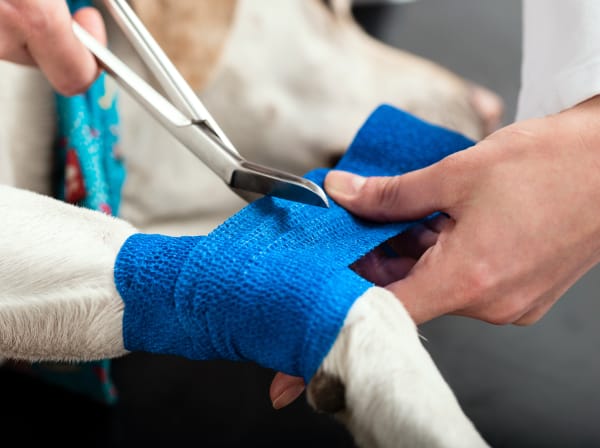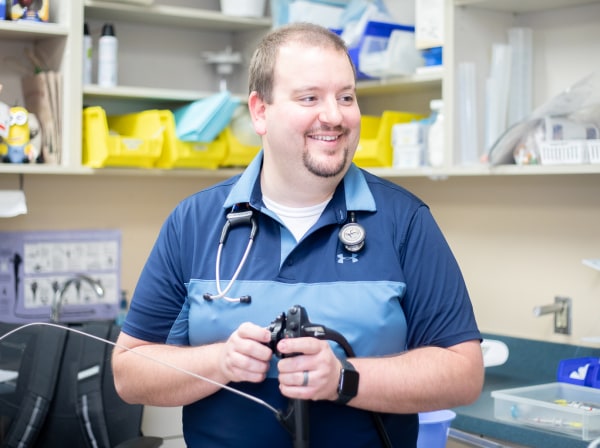 Specialty Veterinary Services by Board-Certified Specialists
From surgery to oncology to radiology and more, we have collected caring, experienced board-certified specialists in a wide range of veterinary specialties. 
Working closely with primary care veterinarians, our board-certified specialists provide diagnosis and treatment for pets with the most challenging medical conditions. We're committed to providing sophisticated veterinary care, with an emphasis on quality service. 
24/7 Emergency Care
Our emergency services are provide by qualified veterinarians dedicated to critical care. Any time that you are unable to reach your regular veterinarian – late at night, weekends, and holidays – we're here for you and your pet.
Address & Hours
Carolina Veterinary Specialists in Greensboro proudly serves patients in North Carolina. Find us in the Peidmont Triad area, along the I-40. 
Hospital Hours
24/7 Emergency Services
If you have an emergency, we're open 24/7 all 365 days a year. 
Weekday Specialty Services
Our specialists offer services Monday through Friday from 8am to 5pm.
Carolina Veterinary Specialists in Greensboro